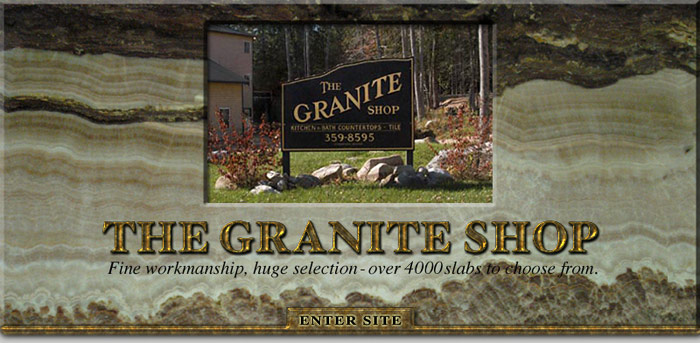 WE HAVE MORE STONE SLABS THAN ALL OTHER FABRICATORS
IN THE STATE OF MAINE COMBINED!

Wander through our inventory of over 4,000 granite and marble slabs to find exactly what you're looking for. Natural stone can vary greatly from slab to slab; three slabs cut from the same quarry can be very different from each other in color, pattern, and shade. At The Granite Shop, you have a gigantic selection to choose from so you're sure to find exactly what you have in mind.
We carefully select stone from around the world to make sure our selection is the finest quality. Come visit us and hand-pick a granite or marble slab to fit your budget or design scheme. From practical to exotic, from Deer Isle to South America, we have a granite to fit your home building and decorating needs.

Learn more about our Sedgwick, Maine location.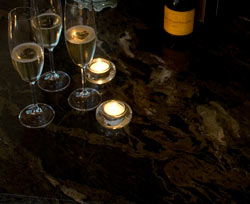 You've heard the commercials on WNSX, now click here to see how
the champagne glasses looked on the "Yellow Dragon" countertops.