NEW! Granite Etching
With the addition of our new Vytek Laser System, we can etch your drawing, logo, or photograph into stone. Read more...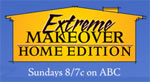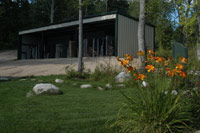 Our inventory of over 4,000 granite and marble slabs is the largest in Maine. The Granite Shop owner Steve Thoner travels the world to find beautiful and unique slabs of the finest quality stone, then ships them directly to Maine so we can offer our customers this spectacular selection.

You don't have to order from a catalogue or a tile-sized sample. At The Granite Shop, you can walk through the yard and pick the exact stone you want from our huge inventory. We'll pull out the slabs you are interested in so you can see every inch, facet and shimmer.
Come visit us in the village of Sedgwick, Maine and hand-pick a granite or marble slab to fit your budget or design scheme. From practical to exotic, from Maine to South America, we have a granite to fit your home building and decorating needs.


Struck from the earth and shaped to fit your desires, a granite or marble countertop, fireplace, desk, or tub surround from The Granite Shop will be an object of beauty in your home forever.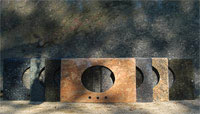 The Granite Shop
P.O. Box 69
Sedgwick, Maine 04676
Phone: 207-359-8595
Fax: 207-359-8899
E-mail: stoneit@thegraniteshop.us
Homepage Stone Samples Showcase Specials About Granite Company Info